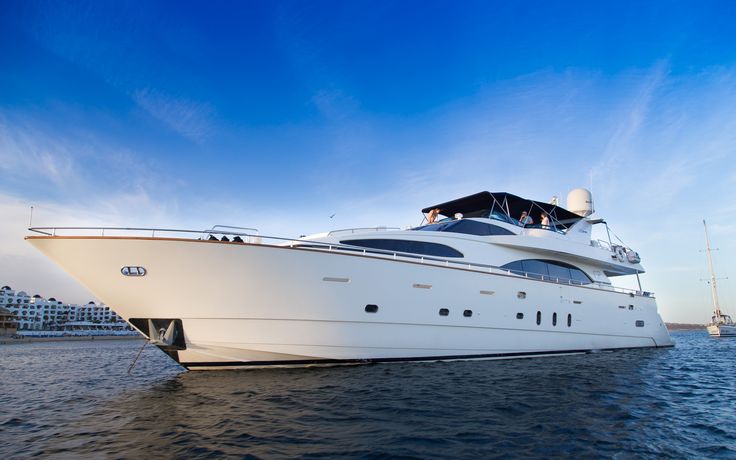 Cancun is one of the most popular Caribbean hotspots for yacht charters. From Cancun, you can cruise to the picturesque Riviera Maya coastline or sail to Isla Mujeres and spend your day lounging at Playa Norte. For a longer cruise, you can even sail to Holbox and Cozumel, which are some of the most attractive areas for diving and exploring.
Qwantour provides yacht rental in Cancun, which is a Mexican city located on the Yucatán Peninsula on the Caribbean Sea. Cancun is mostly famous for its beautiful beaches, luxurious resorts, and amazing nightlife. As amazing as the land of Cancun is the cruises are much more mesmerizing. Here are some of the most popular activities you can do in Cancun:
1. Swim With Whale Sharks:
If you travel to Cancun between June and September, there is a good chance that you may be able to swim with Whale Sharks. The Yucatan coast present near Cancun is a famous spot for swimming with the largest fish in the world, the Whale Shark. Despite being a shark, they are harmless to humans and the younger whale sharks tend to be very playful.
2. Explore the Neighboring Islands
The advantage of going for yacht rental in Cancun is that you can easily explore the neighboring islands, such as Isla Mujeres. On Isla Mujeres, you can snorkel at MUSA, which is an underwater museum that has over 500 sculptures by six artists. As you arrive on the island, you need to enjoy a lavish lunch at Marbella, which is considered to have the best seafood dishes on the island. You can later go for a walk through the town and shop before returning to Cancun.
3. Swim in the Natural Ponds of Cancun:
With yacht rental in Cancun, you can cruise along the Riviera Maya's coast, where you will find a number of natural ponds, known as cenotes. These natural ponds are formed from collapsed limestone with mesmerizing sapphire, emerald, and turquoise waters. Just drop the anchor of your yacht and go for a swim or snorkeling to explore these impressive natural ponds as you explore nearby islands.
4. Get Enchanted by Sea Turtles:
Apart from being absolutely splendid, the beaches of Cancun are some of the best spots in the world to see sea turtles. Actually, Cancun's beaches serve as one of the turtle's nesting places in Mexico. Female sea turtles come ashore every night from May through October to dig nests and lay their eggs. From July through December, you can get to see the eggs get hatched and the babies swimming out to sea.
If you want to book luxurious yacht rental in Cancun, do contact Qwantour. We also provide aerial transportation service as well as luxurious private transportation.